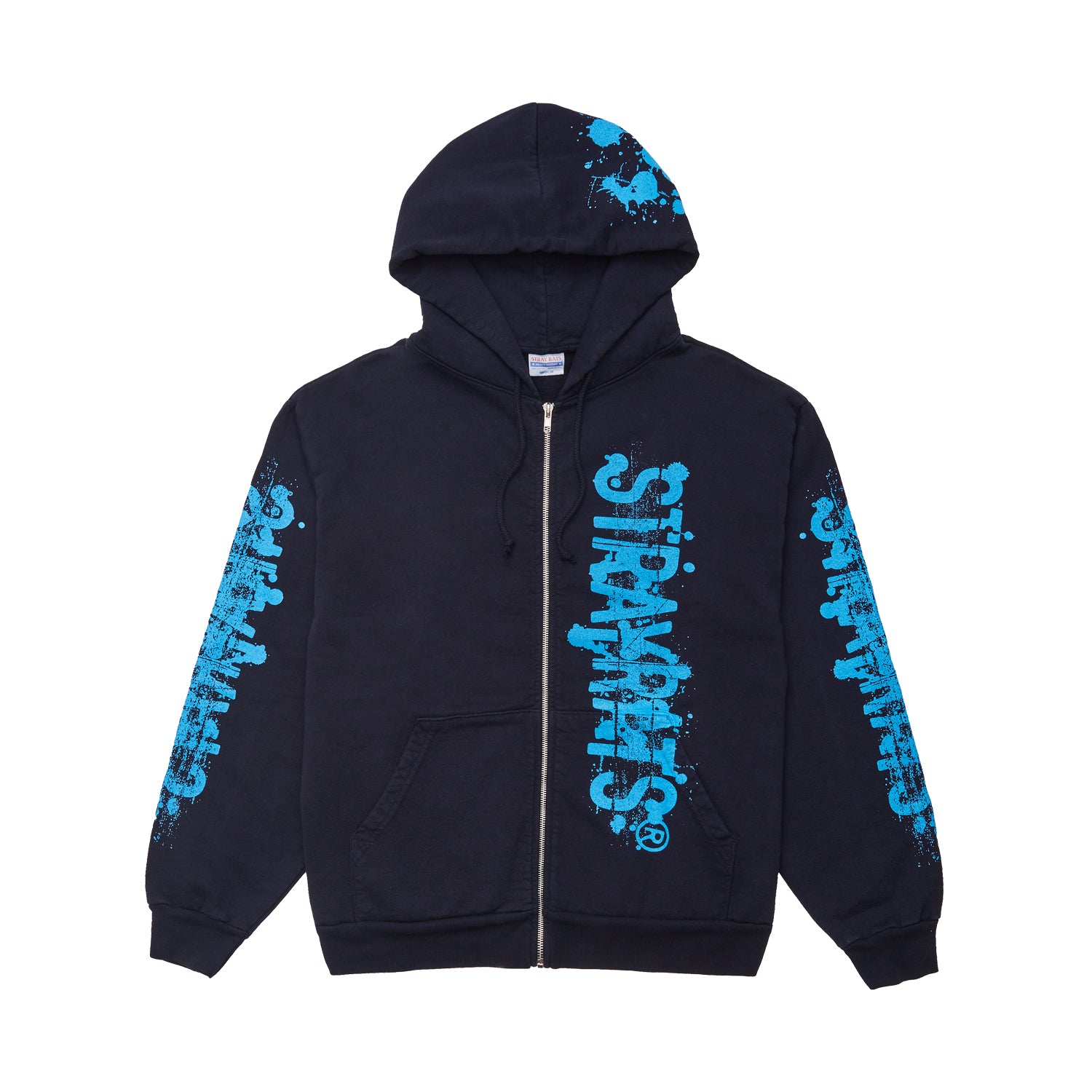 Road Kill Zip Hoodie
TERMS & CONDITIONS / FAQ
Return Policy
All sales are final. No refunds or exchanges.
Customer Service hours are Mon-Fri 9am-5pm. Please allow up to one business day to receive a response.
Shipping
We now ship internationally. Please allow up to 5 days for your order to process, and 3-5 days for it to be shipped out
(You will get a shipping confirmation in your email the day it's been shipped). Please be patient, we're a very small operation.
FREQUENTLY ASKED QUESTIONS
I have a general question, How do I contact you guys?
Contact info@strayrats.com for general questions, and orders@strayrats.com for questions about orders.
Can I get a refund? Can I exchange an item?
No, all sales are final. Please make sure you review your purchase carefully before submitting a payment.
I put an old or wrong address while I was checking out, is there any way you can update it with the right one?
if you wish to change it please email orders@strayrats.com immediately with your transactionID. We cannot reship orders once they are sent out.
I ordered the wrong size, can you exchange it for another size?
No, please make sure you look at your order CAREFULLY before checking out, we are not responsibile for your mistake.
I just received my order but I was sent the wrong size or order, can you exchange it?
Yes, if you got the wrong size please send it to the return address and email orders@strayrats.com with your transaction ID or email used with the order and we will send you the correct order.
When do you guys restock the webstore?
Restocks may or may not happen with certain items. Any notification of a restock will be posted on the
twitter page.
CLOSE